One billion measurements. Join us ...
Hello.

We are boditrax.
A British technology company operating in the digital health space. We design, build, and support the boditrax 2.0 platform, a human health application created for professional use and built around our medical grade, body composition scanner.
From offices in Nottingham, England and Paris, France, we develop the boditrax software and craft our scanners by hand.
We also watch over our secure platform and our nine million users, at over one thousand sites, across six continents.
Chosen by world leading organisations in the clinical, academic, fitness, elite sports, leisure, and corporate wellness sectors, working together, we have now recorded more than one billion human measurements.
These clients reflect that for those who require accuracy and consistency at the highest clinical level, we are the trusted platform.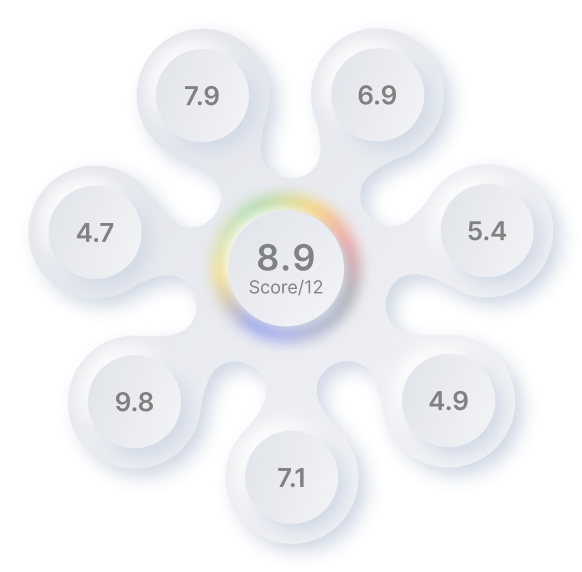 What we do.
boditrax partners with clients of every scale from national governments to personal trainers, we develop bespoke applications that cleverly communicate with third-party software, hardware devices and importantly, our users.
Over ten years we have diligently assembled the world's largest body composition database and connected estate.
Comprehensive body scanning, mental wellbeing analysis, tracking, goals, integrations, and reporting deliver proven outcomes and build a continuous stream of wellness data, second by second.
As a technology company we continually evolve our platform, informed by the data and incorporating the latest digital tools, scientific and clinical knowledge.
From artificial intelligence to machine learning and 3D printing using advanced composites boditrax connects, in sixtyfive languages and through 70 avatars with whom every community can identify.
The boditrax platform.

Professional, bespoke software application.

API for integration with any third-party software and hardware.

Software available in 65 languages.

AI training and knowledge via 70 avatars and accents.

Apple and Android mobile applications.

Web hosted for continuous upgrade and diagnostics.

Customer branding of software and hardware included.

Modular, exoskeleton scanner hardware with five-year warranty.

Includes Stripe payment platform and QR capability.

Distributed directly and available worldwide.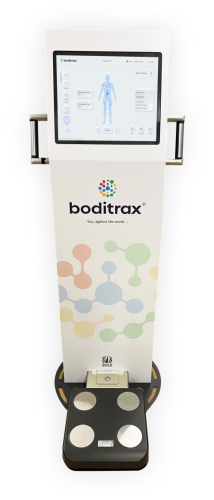 Our big data.
We enable change.
The boditrax 2.0 hardware scans, records, and tracks comprehensive human metrics including:
Body weight.
Subcutaneous and intra-muscular body fat.
Segmental muscle mass.
Total body fluid.
Dry bone mass.
Intra and extracellular fluid.
Abdominal cavity and organ fat.
Cellular integrity analysis.
Metabolic age.
Physique score.
Boditrax health score
Comparison with average.
Set goals and track changes
Clinical mental wellbeing tools.
Signposting to products and services.
Internet of things.
Boditrax connects. We integrate with what our clients need and use. Ai, machine learning, mobile apps, CRMs, third-party devices, hardware, payments, reporting, QR readers, access devices and vending.
In the digital age, your things are our thing. Let's connect…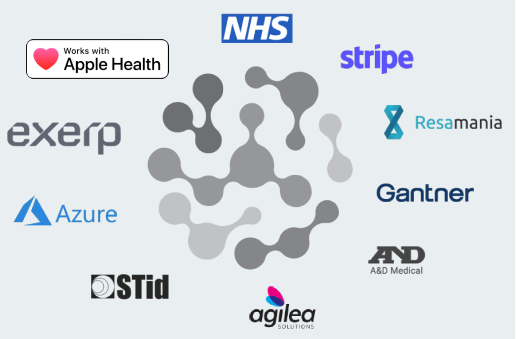 By selecting "Accept" you agree to the storage of cookies on your device for the purposes of improving site navigation, analysing site activity, and improving marketing.